What is the impact of Shading Device on Cooling Loads?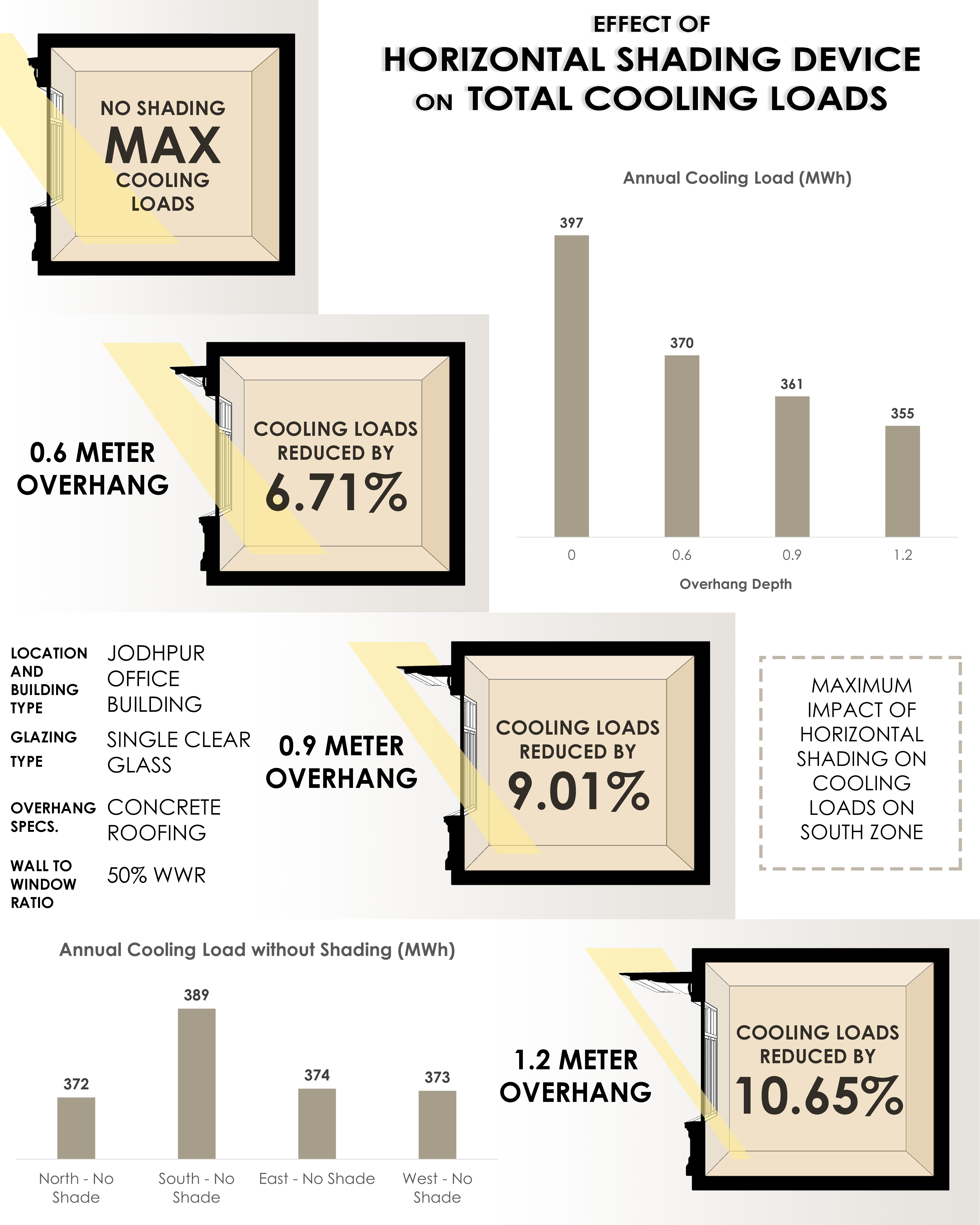 What is this graphic showing? Describe the different parts of the graphic and how it communicates the data.
The graphic shows how the increase in depth of the horizontal shading device from 'No Horizontal Shade' to a shade of 1.2m amounts to different reductions in the Cooling Load Requirement of the building. This simulation is run for an office building with 500sq.m. of area situated in Jodhpur.
What type of graphic is this?
Design Variables
Window shading/sun control
Is this part of the ASHRAE-209 cycle?
What tools were used for the simulation analysis?
Design Builder
EnergyPlus
Excel
What tools did you use to create the graphic?
What was successful and/or unique about the graphic in how it communicates information?
The graphic represents a reduction trend with the increase in depth of the horizontal shading device. The increase in depth of the shading can be seen in terms of the light entering the space and the reduction in cooling load right next to it. the reduction trend goes from top left to bottom right- inherently representing a reduction trend.
Is there anything else you would like to mention?
Included in the competition:
abc
September 13, 2023-May 31, 2024