What is the impact of window height and facade depth on Useful Daylight Illuminance (UDI) of an open plan commercial building?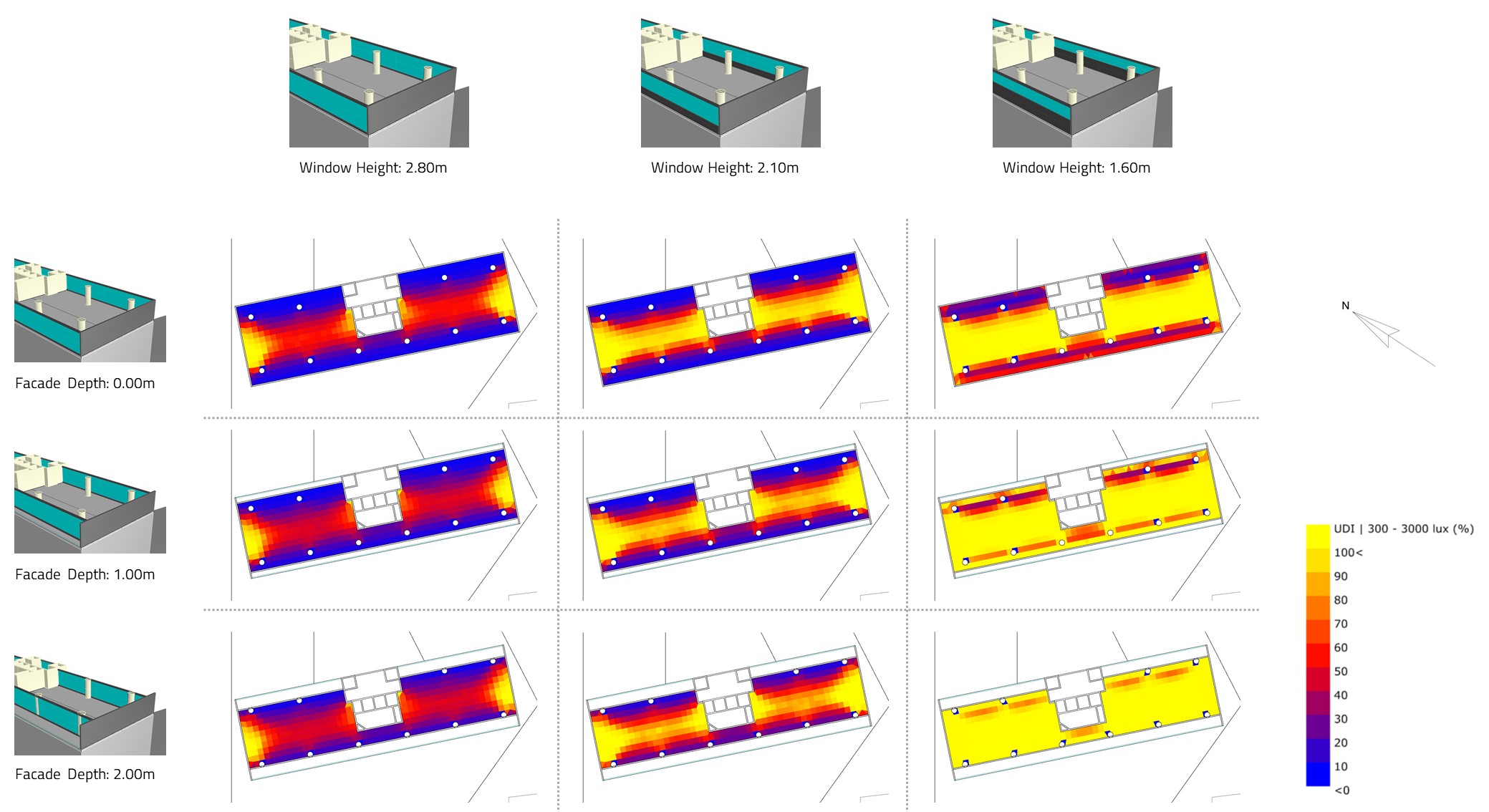 What is this graphic showing? Describe the different parts of the graphic and how it communicates the data.
A matrix showing all the combinations of geometry for two aspects of the building architecture and how they can impact daylight availability in a commercial building in the southern hemisphere, without solar shading. The axes show variations in window height and facade depth, presenting images of the model for easier reading and the results of the UDI analysis from the interaction of these two factors. With the distribution of results, the best alternatives for the plan are easily identified.
What type of graphic is this?
Design Variables
Glazing Fraction/Window to Wall ratio
Passive strategies
Window shading/sun control
Is this part of the ASHRAE-209 cycle?
Cycle 2 Conceptual Design
What tools were used for the simulation analysis?
What tools did you use to create the graphic?
Grasshopper/Rhino
PowerPoint
What was successful and/or unique about the graphic in how it communicates information?
The graph presents in a simple way the interaction of two architectural aspects that are independent of each other, and is able to assist architects in making decisions about which of the factors is most relevant to daylight comfort.
Is there anything else you would like to mention?
This method of presentation was designed to present results of parametric analysis, and may contain dozens of different results, indicating through the colors the best alternatives.
Included in the competition: