What is the impact of impact of retrofitting strategies based on envelope performance and lighting optimization on the energy use and operational cost of different building types in New York?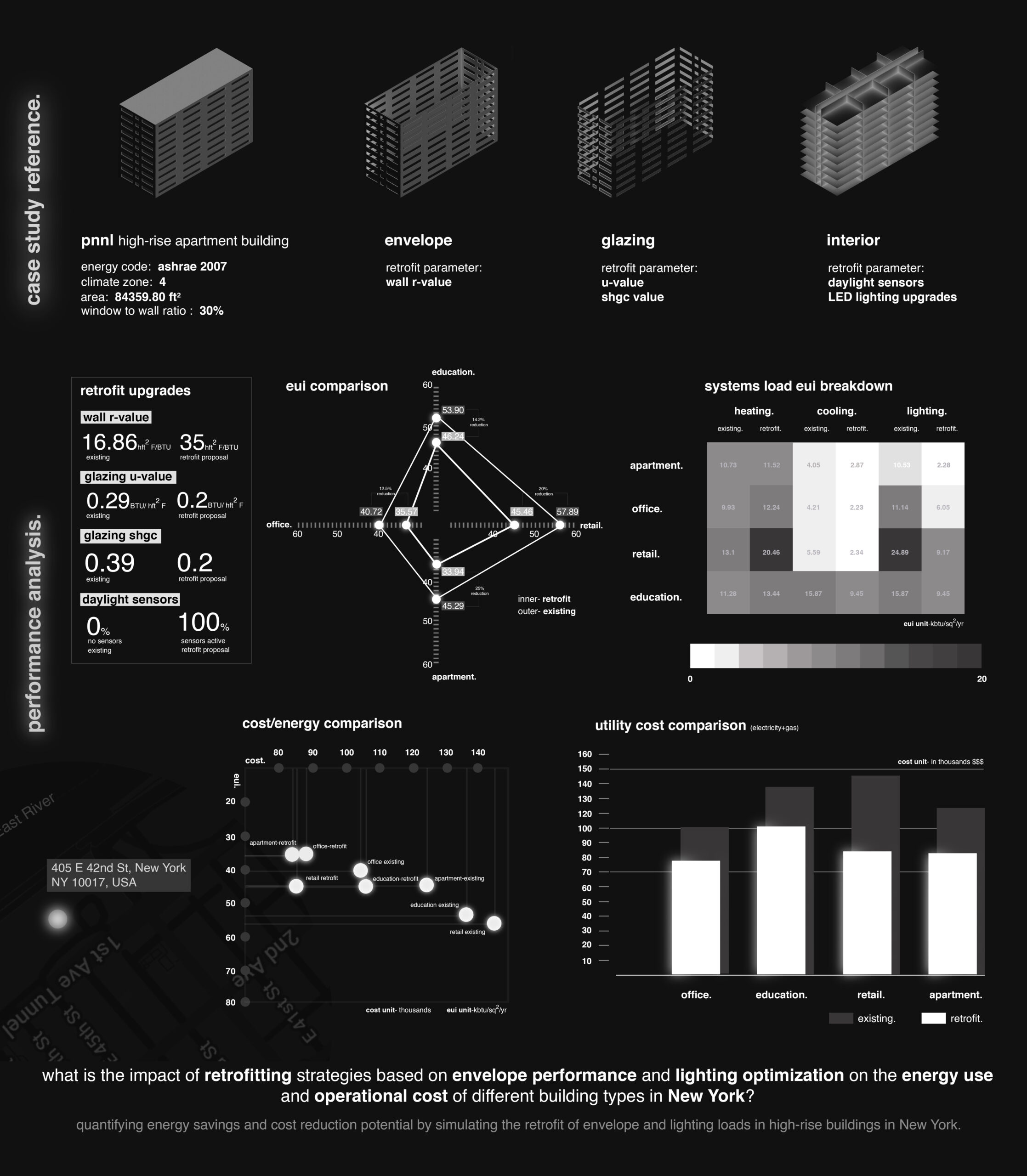 What is this graphic showing? Describe the different parts of the graphic and how it communicates the data.
This graphic demonstrates the impact in terms of energy and operational cost savings with simple envelope and lighting retrofit strategies over different typologies - Office, Apartments, Retail and Education buildings in New York. A reduction in both Energy use Intensity and utility costs can be seen , implying that the impact of introducing upgrades to existing buildings rather than demolition +new construction can yield great cost savings in utility costs over the years in the City of New York.
What type of graphic is this?
Design Variables
Glass U-value / SHGC
Insulation R-value
Other
Is this part of the ASHRAE-209 cycle?
What tools were used for the simulation analysis?
What tools did you use to create the graphic?
What was successful and/or unique about the graphic in how it communicates information?
The graphic presents a comparative analysis of the EUI impact resulting from retrofit upgrades across various building typologies, aiming to identify the most energy-saving option. Furthermore, by examining the optimization of utility cost savings over time in relation to energy reduction, it highlights the Apartment building type's potential for energy savings and retail for utility cost savings.
Is there anything else you would like to mention?
Additional credits and other contributors:
Yashwanth Munukoti
Hardik Makrubiya
Included in the competition: