What is the impact of photovoltaic battery capacity on building energy autonomy?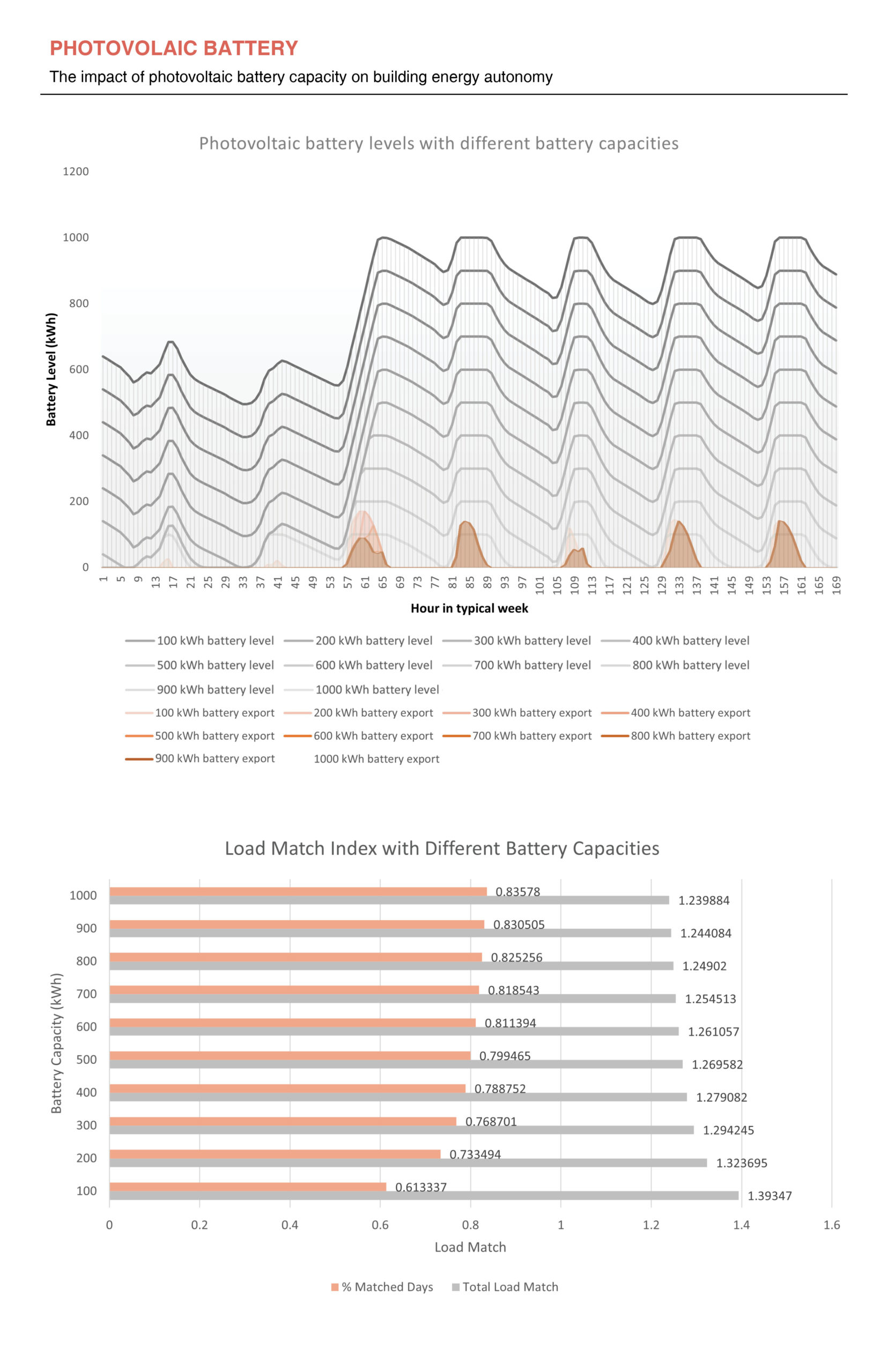 What is this graphic showing? Describe the different parts of the graphic and how it communicates the data.
The battery levels and export electricity is simulated for a photovoltaic panel array on a typical building over a typical week. The battery capacity is varied over a range of [100,1000]kWh with a 100kWh step. With a higher battery capacity, the battery level over the week increases, while the total export electricity decreases; the total load match index (PV yield to building energy load ratio) decreases, while the percentage of days where daily load is matched increases.
What type of graphic is this?
Is this part of the ASHRAE-209 cycle?
Cycle 7 Energy Simulation-Aided Value Engineering
What tools were used for the simulation analysis?
What tools did you use to create the graphic?
What was successful and/or unique about the graphic in how it communicates information?
The graphic manages to communicate four different aspects of photovoltaic building energy performance over an extensive sample of simulations, offering insight regarding photovoltaic battery selection by demonstrating a strong correlation between battery capacity and load match indices.
Is there anything else you would like to mention?
Included in the competition: